Download Drama Korea Terlengkap, Kunjungi Cintadrakor.com
Gunakan Browser Google Chrome, jika error laporkan segera agar bisa kami update secepatnya.
Panduan dan Informasi:
↓↓↓↓↓↓↓↓↓↓
Join Instagram
Join Grup Facebook
Panduan Download Movies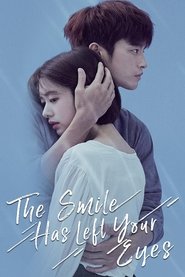 The Smile Has Left Your Eyes (K-Drama)
"Hundred Million Stars From the Sky" menceritakan tentang Seorang detektif berpikir untuk berhenti dari pekerjaannya. Dia mengambil sebuah kasus pembunuhan mahasiswa wanita yang disamarkan sebagai bunuh diri. Si detektif menjadi terobsesi untuk menyelesaikan kasus tersebut. Dia juga memiliki adik perempuan dan dia bertemu dengan seorang pria. Pria itu tidak ingat kapan dia masih kecil. Dia bukan orang yang baik, tapi dia bersimpati padanya.
Si detektif mencoba mengusir pria itu dari adik perempuannya. Detektif tersebut menduga bahwa pria tersebut terlibat dalam kasus pembunuhan mahasiswa wanita. Akan tetapi Pria dan adik perempuan detektif itu saling jatuh cinta. Apa yang akan dilakukan detektif?
TV Status: Returning Series
Duration: 60 min
Release: 2018