Download Drama Korea Terlengkap, Kunjungi Cintadrakor.com
Gunakan Browser Google Chrome, jika error laporkan segera agar bisa kami update secepatnya.
Panduan dan Informasi:
↓↓↓↓↓↓↓↓↓↓
Join Instagram
Join Grup Facebook
Panduan Download Movies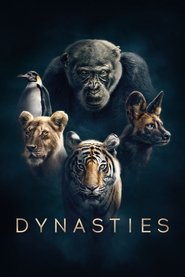 Dynasties (W-Series)
Follow the true stories of five of the world's most celebrated, yet endangered animals; penguins, chimpanzees, lions, painted wolves and tigers. Each in a heroic struggle against rivals and against the forces of nature, these families fight for their own survival and for the future of their dynasties.