Download Drama Korea Terlengkap, Kunjungi Cintadrakor.com
Gunakan Browser Google Chrome, jika error laporkan segera agar bisa kami update secepatnya.
Panduan dan Informasi:
↓↓↓↓↓↓↓↓↓↓
Join Instagram
Join Grup Facebook
Panduan Download Movies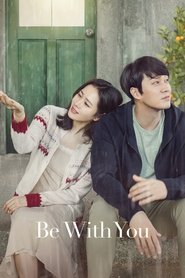 Be with You (2018)
Woo-Jin (So Ji-Sub) merawat putrinya Ji-Ho (Kim Ji-Hwan) sendirian setelah istrinya Soo-A (Son Ye-Jin) meninggal dunia. Sebelum dia meninggal, dia berjanji akan kembali pada hari hujan satu tahun kemudian. Setahun kemudian, Soo-A muncul lagi, tapi dia tidak ingat apa-apa.
Duration: 132 min
Quality: HD
Release: 2018